Sign up for more info!
Exponential Healing
The Power of Integrative Chiropractic to Restore Health and Wellness to Nature's Design
The intention of this book is to provide you with new, powerful options for reversing the direction of your health toward optimal health. Look forward to having the energy and power of self-healing and the clarity of mind to make the best choices for yourself and your family. Enjoy being highly productive at work and at play because of eradicating your stress, increasing your energy, and preventing illness so you can have a vibrant career, deep relationships, and a longer, healthier life.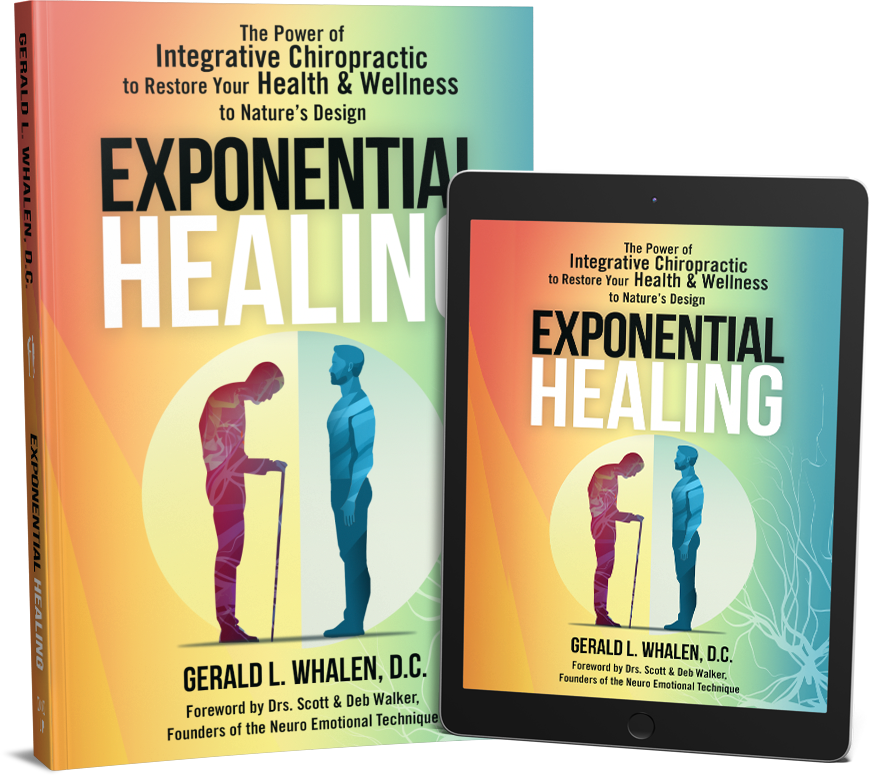 This book is really an introduction to the exponential healing that is possible through restoration of the Four Foundational Pillars of Health. I have attempted to introduce the elements of restoring the Four Foundational Pillars of Health that are universally applicable to everyone. Going more in-depth into each pillar becomes more specific in application depending on a person's unique clinical picture.
Let's look in detail at the Four Foundational Pillars of Health that form the core of our health and well-being. The Four Foundational Pillars of Health are:
Nervous system communication.
Nutrition for growth and repair.
Detoxification to clear toxins from the body.
Mind/body stress relief to release the effects of stress on the body.
We will also discuss the relatively new science of how feelings and emotions add a physiological aspect to this circuitry as well.
In Exponential Healing, you'll discover:
How the Four Foundational Pillars of Health outshine conventional medicine
Why you don't have to accept aches and pains as a normal part of aging.
Ways you could be directly interfering with your own health and how to stop.
Proof that there's a missing piece to modern medicine stunting your innate ability to heal.
Hope and guidance in the face of frustratingly persistent health issues.
Exponential Healing is your must-have guide to alternative medical treatments. Dr. Whalen's Four Foundational Pillars will set you on the rise to resilience through intuitive knowledge, affirming care, and a journey to self-empowerment.

Exponential Healing Book Zionsville Holistic Chiropractic & Wellness Center | (317) 733-9630