New Patients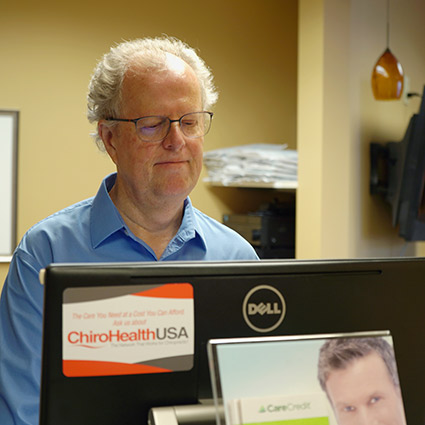 When you enter Zionsville Holistic Chiropractic & Wellness Center, we hope you'll feel right at home in our quiet and relaxing office. We'll always have light music playing and are happy to also have an onsite acupuncturist or massage therapist.
Your First Visit
At your first visit, you'll begin by filling out an in depth health history if you haven't already done so online. Next, you'll meet with Dr. Whalen to discuss your history, problems and goals in health. Then, we'll begin a series of thorough exams and nervous system tests to help us get a better idea of what's really going on inside your body-these include kinesiology reflex testing, a thermal EMG and a visit to our Subluxation Station. If we deem X-rays are necessary, we'll refer you to a local facility to have them taken. Expect your first visit to last approximately 70 minutes.
Your Second Visit
At your second appointment after Dr. Whalen has had ample time to review your report of findings, he'll go over everything with you and give you the chance to ask any questions that you have. He'll show you exactly what's going on in your body while explaining the best care plan to correct it. If you're in agreement, we can begin your chiropractic care on this very same visit.
Nervous Patients
New patients who have never experienced the power of a chiropractic adjustment can sometimes feel nervous about what's to come. At Zionsville Holistic Chiropractic & Wellness Center, Dr. Whalen takes the time to explain every detail of your visit so that you feel as comfortable as possible. We encourage you to ask questions and learn about the process along the way so you feel safe and at ease.
Book Your Appointment
Learn more about how Dr. Whalen can help you by booking an appointment with our practice today. We look forward to offering you the unique care your body needs to heal!
CONTACT US »

New Patients | (317) 733-9630